"It is my earnest hope - indeed the hope of all mankind - that from this solemn occasion a better world shall emerge out of the blood and carnage of the past, a world found upon faith and understanding, a world dedicated to the dignity of man and the fulfillment of his most cherished wish for freedom, tolerance and justice."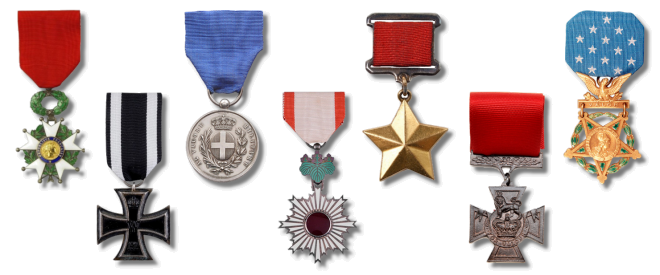 Welcome to The World Wars.net. This site is focused on the statistics and numbers behind the biggest conflicts of the 20th century: World War I, World War II and the Cold War. Many historians have referred to this period as the "Long War", a period of protracted geo-political confrontation that began with the clash of Europe's old empires in 1914-18, followed by the struggle between fascism and its rivals during the 1930s and 40s, and culminating in the post-World War II standoff between East and West that not too far ago threatened the world with nuclear annihilation.
The website is divided into four main sections: the statistics section is a compilation of military, economic and demographic information of period; the weapons section is a searchable database on all the major heavy weapons from World War I until today; the resource section is a knowledge base of assorted military-related information as well as links; and finally, Navbase is the internet's only free searchable database of all major warships since World War II. This site is in ongoing development, and an increasing volume of original research will be added over time. In the meantime, enjoy what I hope to be one the largest online repositories of information on modern conflict.