RANDOM WAR QUOTE:
"We have sustained a total and unmitigated defeat. We are in the midst of a disaster of the first magnitude. The road down the Danube, the road to the Black Sea has been open. All the countries of Mittel Europa and the Danube valley, one after another, will be drawn in the vast system of Nazi politics, radiating from Berlin. And do not suppose that this is the end. It is only the beginning..."
Winston Churchill (1938)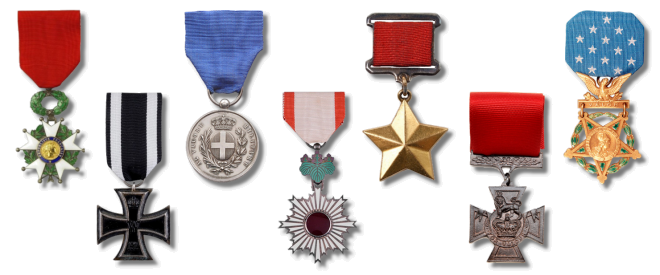 Welcome to The World Wars.net. This site is focused on the statistics and numbers behind the biggest conflicts of the 20th century: World War I, World War II and the Cold War. Many historians have referred to this period as the "Long War", a period of protracted geo-political confrontation that began with the clash of Europe's old empires in 1914-18, followed by the struggle between fascism and its rivals during the 1930s and 40s, and culminating in the post-World War II standoff between East and West that not too far ago threatened the world with nuclear annihilation. The site also covers modern conflict in the 21st century including the wars in Afghanistan, Iraq, and Ukraine.
The website is divided into four main sections: the statistics section is a compilation of military, economic and demographic information of period; the weapons section is a searchable database on all the major heavy weapons from World War I until today; the resource section is a knowledge base of assorted military-related information as well as links; and finally, Navbase is the internet's only free searchable database of all major warships since World War II. This site is in ongoing development, and an increasing volume of original research will be added over time. In the meantime, enjoy what I hope to be one the largest online repositories of information on modern conflict.
This site is also inspired in military reference books of the 1970s and 80s such as those published by Salamander Books in the UK and which were reprinted and translated in many countries around the world. Unlike today's reference books which prioritize style over substance, those classics were full of information filling every page and I hope this site manages to capture their look and feel for a modern online audience.
Last update: January 2023
The site is currently undergoing a comprehensive design update. Although the new look is now mostly fleshed out, please be patient as I update the underlying site code and styling which may make some pages look messy. It is also, for the time being, not mobile compatible. I hope to finish design work by the end of the month, and then proceed with the annual Navbase update sometime in late January/early February by which data on new ships for 2022 should be out. Currently all links in the Resource section are finalized, with the Weapons and Statistics sections to follow.